Getting and Recording Results
THIS IS LEGACY MATERIAL - the science is correct but the marks no longer apply!
A maximum of 8 marks are available for getting and recording results. Here we show what you are expected to do to get up to 4 marks.
O.4a
Evidence that is adequate for the activity basically means that you need a large enough number of results to be able to draw some sort of conclusion. As a rule of thumb six sets of results are adequate.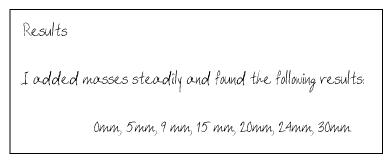 Notice how our pupil has realised that adding no mass gave the fantastic result of 0mm - this is an entirely appropriate result!
O.4b
Our pupil is getting good now - just look what they've done: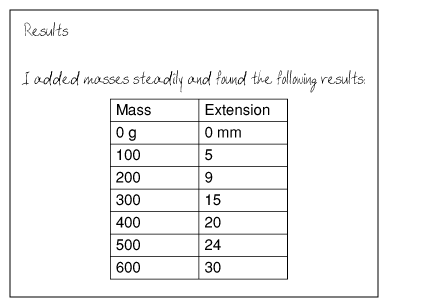 They've recorded their evidence clearly in a table with headings!