---
| | |
| --- | --- |
| | Current in Series Circuits |
As you know, a series circuit consists of just one loop of wire.
Consequently, a series circuit has just one current*.
For example:
The series circuit below connects a cell*, a lamp and an ammeter*.
The ammeter reads that the current through the lamp is 1.5 A.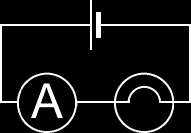 Now we swap the position of the ammeter and the lamp: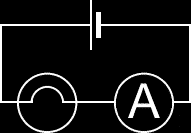 What current will the ammeter read?
---
---