LOGOS:
200×72
300×108
640×230
800×288
1024×369
GRAPH PAPER:
27×19×5 blue
27×19×5 red
27×19×10 blue
27×19×10 red
SUBJECTS:
English
French
German
ICT
Maths
Physics
SECTIONS:
About Us
Bookshop
Coursework
Downloads
Links
Revision Tips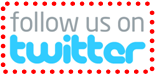 GCSE.com Downloads
Many of you have asked to use our logo on your own sites to link to us. See the menu (left) for sizes suitable for anything from wallpaper to a thumbnail weblink.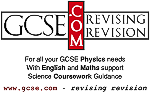 Lots of you have also asked for a poster to display in your classroom. Here's one for starters!
Need some graph paper, but you left it at school?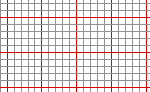 Download what you need from our selection in the menu on the left, then print it out ready for use!
Over in our physics coursework section, you can now find instructions on how to use this Excel template and this SC1 Planning Sheet for producing straight line graphs!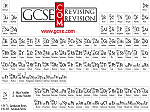 A new Chemistry section is coming soon - here's a periodic table to keep you going in the meantime!
Exam Specifications
What used to be called syllabuses. Find out which examination board you are entered for, and go directly to their website:
SPONSORS:
GCSE online tutoring
Tutorhub provides GCSE online tutoring and homework help.