SUBJECTS:
English
French
German
ICT
Maths
Physics

SECTIONS:
About Us
Bookshop
Coursework
Downloads
Links
Revision Tips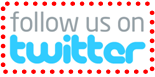 Welcome to gcse.com—your first stop for GCSE help.

This material is suitable for all GCSE and IGCSE students and many others! Choose a link on the left or our newest material below:

Latest in:

GCSE.com goes solar!
Learn more about our amazing solar power.

Other subjects? GCSE German and French are new subjects. Look for further content in our ICT, Maths, English and Physics sections soon!

Tweet Us! Follow @gcsecom on Twitter - we love hearing what you think of our site!
SPONSORS:
Online Tuition
Interactive, real-time tutoring tool.
GCSE online tutoring
Tutorhub provides GCSE online tutoring and homework help.
Private Online Tutoring
Top tutors, 1 to 1 lessons. Book a free trial!