AQA's ISA - Graphs
There are 6 marks available for your table and suitable graph of your results. The graph is, however, worth twice as much as the table!
Basic Graph
The graph below is really pretty, but what is it a graph of?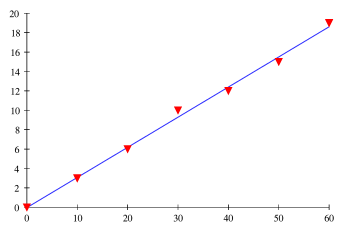 The student spent far too much time colouring in the red triangles and forgot to label the axes!
Graphs Need Labels!
The graph below is even prettier - just look at the delicious background colour - but it's the presence of the clear labels on each axis, with the units shown too, which bring home the bacon: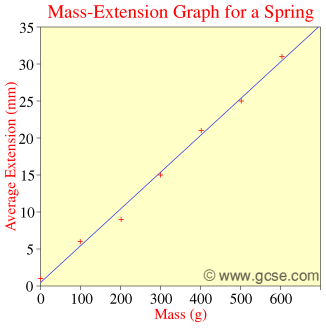 That graph would get full marks in an ISA. In fact, the heading isn't even needed - making sure your axes are labelled tells anyone looking at the graph what it is.
Sketch Graphs
You may be asked to sketch a graph of a set of data from a related experiment in your ISA. Make sure you know how to do a sketch graph: click here!
Just in case you haven't seen it already, make sure you can guarantee full marks for your table: click here!