---
| | |
| --- | --- |
| | AQA Science: Glossary - Zero Errors |
Any indication that a measuring system gives a false reading when the true value of a measured quantity is zero, e.g. the needle on an ammeter failing to return to zero when no current flows.
A zero error may result in a systematic uncertainty.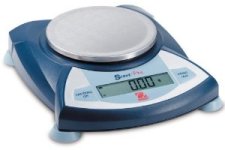 e.g. a top-pan balance shows a reading when there is nothing placed on the pan.
e.g. Zack and Zoe are measuring the rebound height of balls dropped onto a bench. Zack's ruler starts at zero, but Zoe's ruler has a 0.5 cm systematic error at both ends: the scale doesn't begin or finish at the ruler's ends. So all her heights are about 0.5 cm too small.
---
---
---