Planning with Science
THIS IS LEGACY MATERIAL - the science is correct but the marks no longer apply!
Get up to 8 marks just for planning what you are going to do! Here we show one way of doing it.
P.8a
Obviously this follows on from what you've done at level 6. Having already looked up Hooke's Law, our star student has some more to say...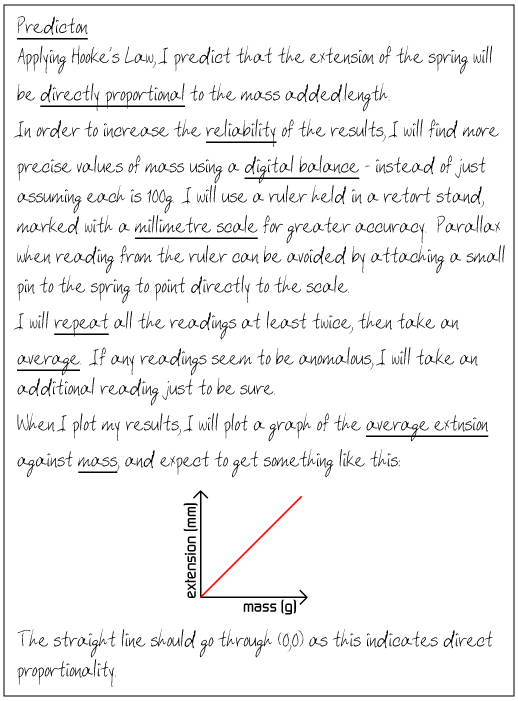 As you can see, they've made the bold prediction that they will observe direct proportion, and justified it using Hooke's Law (some real science!). If you're still not sure what this means, check here.
Simple things like repeating and averaging data have been included to help obtan reliable results. Bothering to choose decent equipment to measure things, rather than just what you have to hand, is also a great idea. Just write about it all!
Including a sketch of a graph of what your results should show is also a good idea: it's just another form of prediction. Just make sure you back it up with a scientific basis.